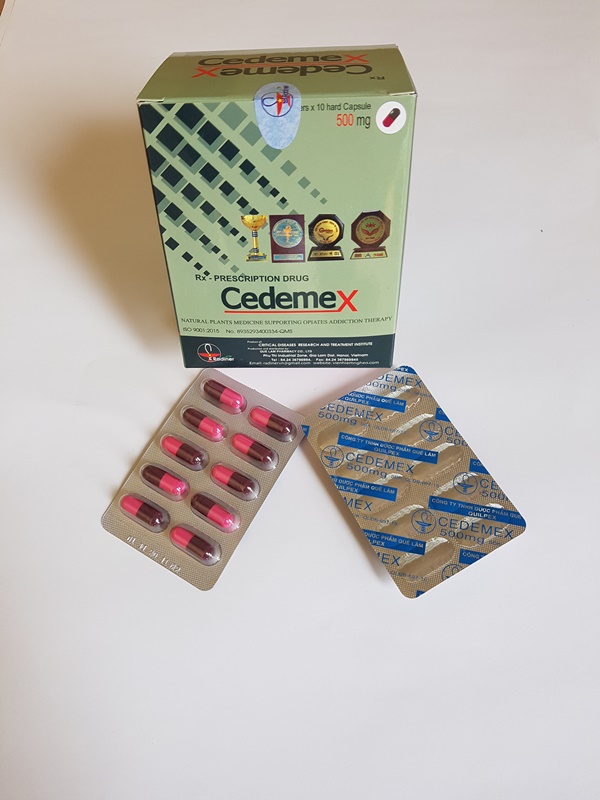 THE ONLY DRUGS CURRENTLY THAT CAN TREAT DRUG ADDICTION.
SCIENTIFIC COUNCIL OF THE MINISTRY OF HEALTH ACCEPTS THE THESIS: "RESEARCH, IMPLEMENTATION AND EVALUATION OF THE EFFECTIVENESS OF CEDEMEX DRUG IN SUPPORTING DRUG ADDICTION TREATMENT IN THE COMMUNITY"
On December 14, 2015, the Medical Science Council concluded:
"…Cedemex has changed the perception of the drug addict community that successful treatment can be achieved when 3 factors are coordinated.
: Cedemex medicine + The determination of the addict + The concern of the Family and society..
In terms of effectiveness, in addition to soothing withdrawal symptoms, Cedemex can also treat the causes of biological addiction (drug craving) and psychological dependence.."
Drug addiction is a specific disease. To ensure effective treatment for patients, Cedemex is not currently sold freely on the market.
Cedemex medicine is only distributed to provinces that need it. For addicts who want to be treated at home, please come to the Institute.
at Km 10, Street 5 - Phu Thi - Gia Lam Hanoi, to be examined, consulted and buy Cedemex medicine for home treatment according to instructions.
In case drug addicts living far from Hanoi want to treat addiction with Cedemex, they will go to the drug addiction treatment guide page of this Website.
When you meet the requirements for yourself and your family, call the hotline number below to buy medicine for home treatment.
For any information, please contact: 0944 666 268; 0944.054.696
Website: vienhiemngheo.com and benhvienhyvongmoi.com.
Email: radinervn@gmail.com.
Parson
Signed